Welcome to Powerscourt
"Welcome to one of the most beautiful and inspiring places in the world! This is not just an empty boast. The prestigious Lonely Planet guide selected it as one of the top ten houses and mansions to visit worldwide and the daily responses from our visitors continually confirm the life enhancing nature of visiting Powerscourt. One visit is rarely enough.
There is so much to see and enjoy in Powerscourt Estate including the gardens, the scrumptious home-made food in the Terrace Café, the championship golf, and the highest waterfall in Ireland.
Our gardens offer many hidden treasures – from a walk through the formal Italian garden, to exploring the pathways and secret grotto in the Japanese garden, to marvelling at the range and record-breaking size of our trees.
My family have now been custodians of Powerscourt Estate for over 50 years and we are so pleased that you are visiting Powerscourt and thus becoming part of its rich and extraordinary history."
Best wishes,
Sarah Slazenger
General Manager, Powerscourt Estate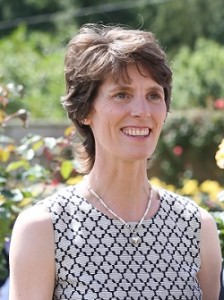 Explore Powerscourt
Set in the wild Wicklow countryside, overlooking the Sugarloaf Mountain, Powerscourt Estate offers a tranquil haven in the Wicklow countryside.
Powerscourt Gardens – 47 acres of discovery
Powerscourt Waterfall – The Highest Waterfall in Ireland
Powerscourt Golf Club – 2 Championship Courses
Powerscourt House – Venue for Weddings & Corporate Events
Tara's Palace – 22 room doll's house and a children's museum
The Powerscourt Hotel – A 5* Luxury Experience
Dining at Powerscourt – The Terrace Café, Powerscourt Golf Club Restaurant, The Powerscourt Hotel
Shopping at Powerscourt – Powerscourt Garden Pavilion, Avoca Stores, Global Village, SOUL, The Design Loft
Explore Powerscourt Garden Pavilion