Powerscourt Garden PavIlIon
Friday 26 June
Our Garden Pavilion Manager, Brian Berry has passed away.
We are very sad to share the news that our beloved manager at the Garden Pavilion Brian Berry passed away Thursday morning last. He radiated warmth and positivity wherever he went and especially in the Garden Pavilion. He will be deeply missed by all of us. Our thoughts are with his husband Paul, his family and his many friends. As a mark of respect Powerscourt Garden Pavilion will be closed on Monday the 29th of June.
Garden Pavilion will be closed on Monday, 29th June.
Customer Services
At Powerscourt you can enjoy services including:
Free Gift Wrapping
Personal Shopper
Carry to Car Service
Avoca Terrace Café
Gardening Classes
Gift Card
Discount Events
Located next to No. 3 Garden in the World
Summer at Powerscourt Gardens & Pavilion
Garden Design Service

Bring in (or email us) photos of your garden as it currently is and we will discuss ideas for design, layout and plant choices. This service takes place with a trained horticulturalist and is free.
Free Plant Up Service
Bring in your hanging basket or containers from home or choose new ones in the Garden Pavilion and we will plant them up for you, free of charge.
Garden Inspiration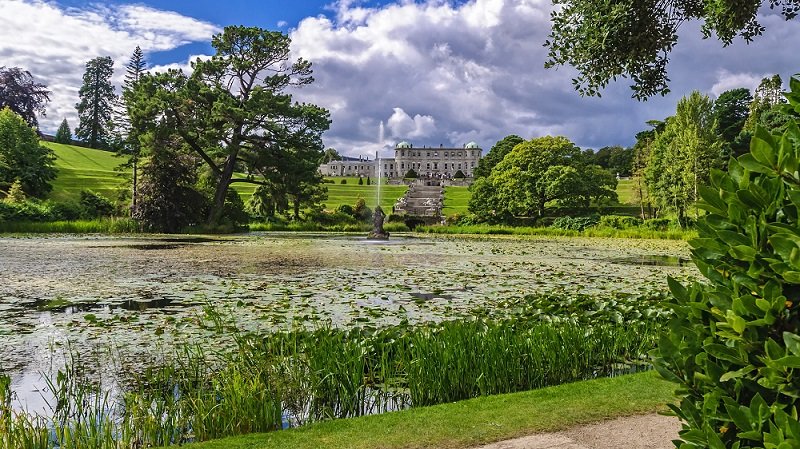 Powerscourt Garden Pavilion is located next to the award-winning Powerscourt Gardens, featuring 47 acres of beautiful Gardens, voted No.3 in the World (National Geographic).
Find inspiration for your garden by strolling through these breath-taking gardens. Call into Powerscourt Garden Pavilion to get expert advice from our horticulturalists on how to bring your vision to life!
Gardening Advice
Powerscourt Garden Pavilion was founded in 2000 on the beautiful 1,000 acre Powerscourt Estate.
With our background as one of Ireland's great historic gardens and experienced horticulturalists on the Powerscourt Garden Pavilion team, we have great advice to offer you on your garden.
Powerscourt

Events at Powerscourt Garden Pavilion