Outdoor Living at Powerscourt Garden Pavilion
No matter the size or style of your garden, at Powerscourt Garden Pavilion you'll find the ideal garden furniture items to match your garden and even your home. There are suitable garden furniture sets and barbecues for every outdoor setting, from large gardens to patios with limited space.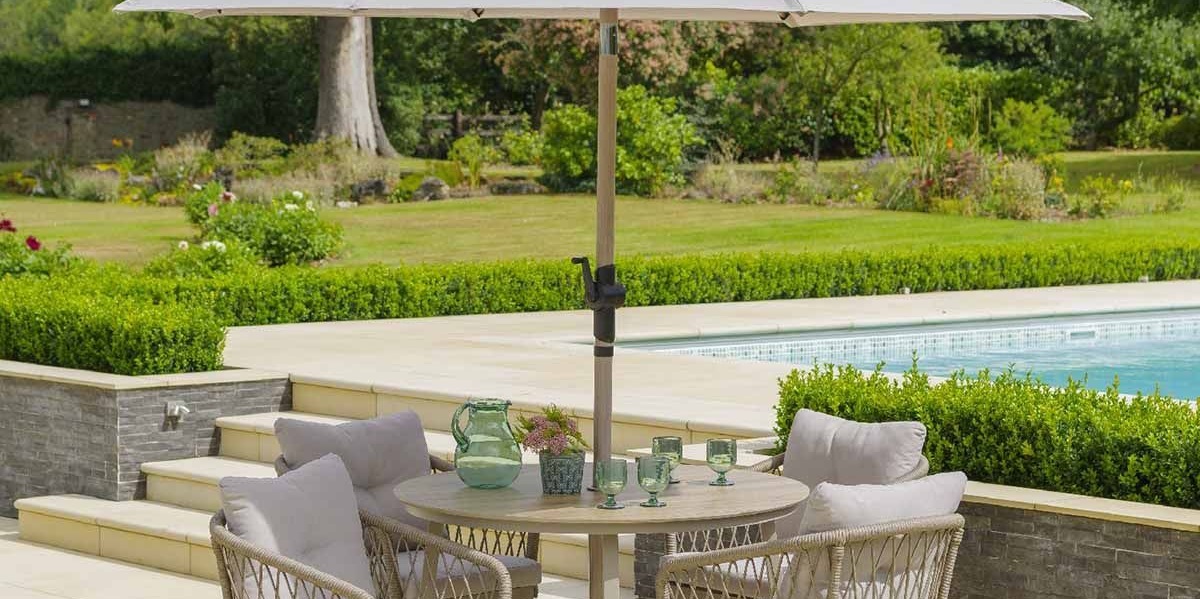 Furnishing your garden is rather like furnishing a room: you're creating comfortable places to put your feet up while blending colours, styles and textures so the whole effect is timeless and effortlessly chic. Here are just some of the essentials you'll find in our garden centre in Ireland.
Please ask the staff in our garden pavilion for more information and advice about furnishing your garden.
We take outdoor living to the next step at Powerscourt
Gardens in summer become an extension of the house, and eating outdoors on long balmy evenings is one of the pleasures of the warmest months. Bring the cooking out too and you'll never want to go in: it's no surprise increasingly sophisticated outdoor kitchens are becoming a must-have for the 21st-century gardener.
Cooking over fire is the traditional way, and in our garden pavilion, you'll find plenty of options from kettle barbecues to models with built-in tables and warming facilities to keep the food hot, as well as all the accessories you'll need to cook up a storm.
Take it one step further and you can enjoy a firepit, a stylish bowl of fire either free-standing or sunk into the ground. They're just like a bonfire, cooking your food and keeping you warm so you can carry on cooking and eating outside even after it turns chillier in autumn.
Powerscourt Garden Pavilion is a premier stockist of Weber barbecues, we have a wide selection of Weber barbecues and accessories. Weber have been celebrating perfect BBQs since 1952 with our superior know-how, unique range of products and our enthusiasm for all things 'Weber'. No other barbecue manufacturer can boast such a wealth of experience and knowledge as Weber.