Tulip Festival at Powerscourt Gardens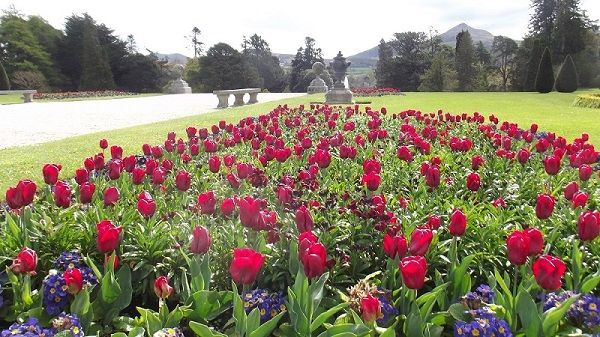 The Tulip Festival at Powerscourt is back and it's bigger than ever! Don't miss the opportunity to see over 19,000 tulips in bloom at the Annual Tulip Festival which takes place from Friday 10th of April to Monday the 4th of May 2020. Displays of tulips are located throughout the gardens, from the Italian Gardens to the Herbaceous Border, with 14,000 tulips in the Herbaceous Border alone.
This year, the tulip festival at Powerscourt is the biggest so far with an additional 5,000 Tulip bulbs planted. The Head Gardener Alex and his team have been working hard for months; selecting both favourite and hybrid tulip varieties, planning layout and colour schemes and of course, planting and tending to the bulbs to ensure a beautiful display for you. Come for a walk through the Gardens and enjoy the Tulips at various points in your visit, particularly in the Walled Garden and along the Herbaceous border.
Discover Powerscourt in Spring, when the estate is a natural oasis of colour.